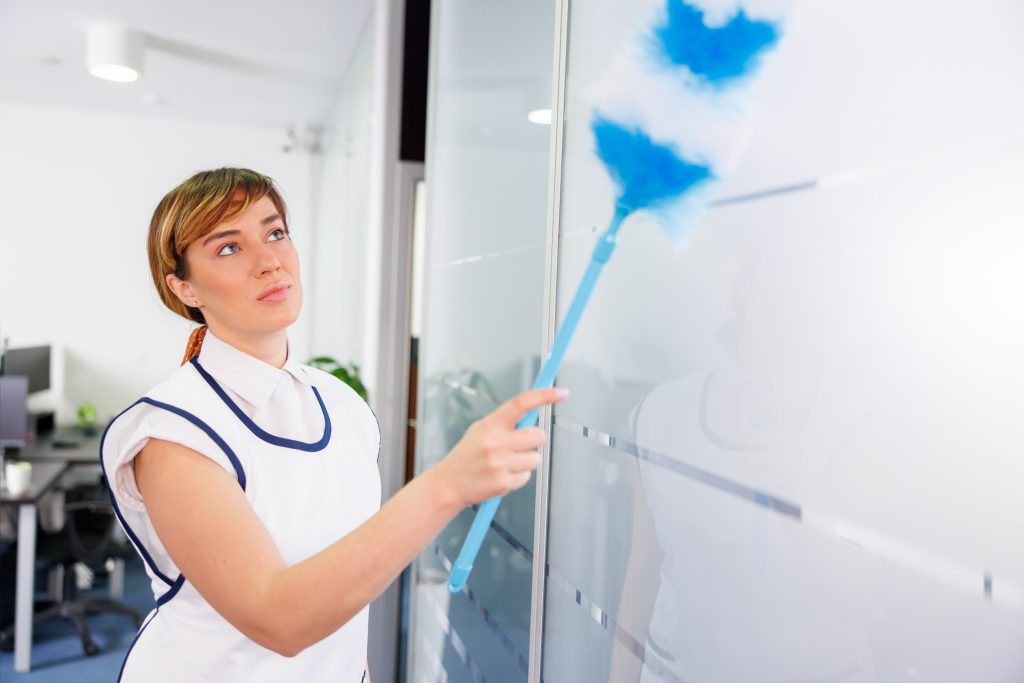 Employees spend over eight hours in the office each day. With so much time in one place, it's important that the space is kept clean to provide a productive work environment. Dirty workplaces can affect the mental health and productivity of your employees, which makes them stressed, anxious, and even depressed.
To avoid this, employers need to ensure that they keep the office spaces clean on a daily basis.
While some offices clean their spaces themselves, it is often done minimally and in a rushed manner, meaning these places are not cleaned properly and can continue to harbor harmful bacteria and dirt. If this continues for a long time, it can lead to sick employees and damaged bottom lines.
 That's why it's wise to hire a professional cleaning company such as Cap City Maid. We clean your office efficiently and effectively to ensure that both your employees and guests enjoy sanitary, clean, and germ-free office premises.
Whether you own a small office in Central Virginia or area, or a large business establishment around Downtown Miami, we cater to the cleaning needs in and around the city. Unlike hiring other office cleaning services in town, Cap City Maid makes it incredibly simple and quick to book an appointment on short notice.
Along with this, we offer flexible timings to accommodate your hectic work schedule and office hours. While our primary goal is to offer the best service, we also prioritize the security of our customers in several ways.
Right from rigorous background checks to in-person interviews, we have taken careful measures to hire who are trusted, hardworking, and come with excellent recommendations.
Our highly trained and experienced cleaning staff gives us a major advantage over competitors due to their incredible work ethic and meticulous attention to detail.
You can expect a team of friendly, cooperative, and polite English-speaking cleaners to arrive at your office, punctual and equipped with high quality cleaning supplies, ready to get to work!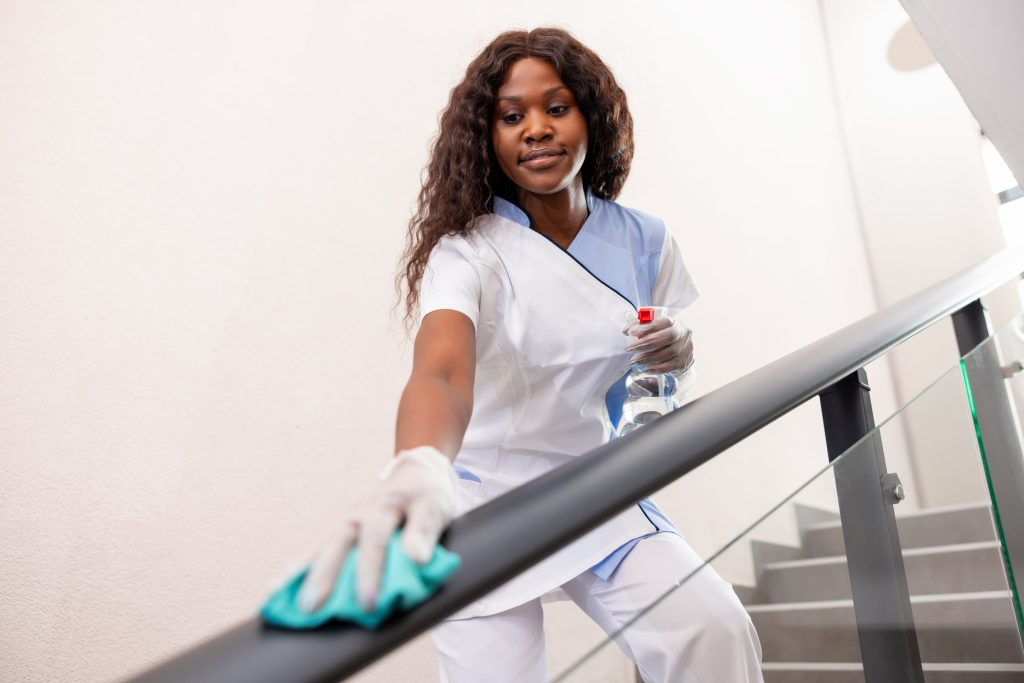 Increased Employee Productivity
If your employees are tasked with keeping the office clean, that will require valuable work time which could be spent on more important tasks. And if they are working in dirty and dusty areas, they cannot properly focus on their jobs. 
By engaging the services of professional office cleaners, you can help your employees enhance their productivity.
With professionals handling the cleaning, your employees are free to focus on what they do best: their jobs. Also, it makes them feel safe and valued when you provide a clean and sanitary workspace for them!
Office cleaning in Tampa in any office setting, hygiene cannot be compromised when it comes to cleaning and sanitizing a workplace. Commercial spaces see several people go in and out of offices, leaving germs and bacteria to thrive on surfaces if not cleaned and disinfected regularly.
At Cap City Maid, we offer recurring cleanings to stay on top of cleanliness and keep germs and viruses at bay. Every surface and frequently-touched spots such as door knobs and switches will be wiped down and sanitized to protect you and your employees from nasty bacteria.
Rest assured that our cleaning professionals are experienced in sanitizing offices in a safe and efficient manner. Our cleaning services are also backed by a 200% satisfaction guarantee which means that you can request a free reclean if you are unhappy with the results.
With that said, Cap City Maid with upfront office cleaning prices, friendly customer service, efficiency, & quality office cleaning checklist, we pride ourselves on being perfectionists that strive to be your first choice for a cleaning company in Richmond, Tampa or Miami. All it takes is 45 seconds of your time to book your office cleaning today!